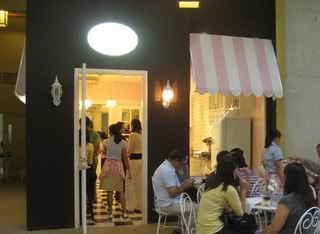 The opening of
Cupcakes by Sonja
in Serendra is one of the much-awaited events for foodies in Manila. But I can assure those of you who have been waiting
Sonja's delicious cupcakes
, that they are well worth the wait. And those of you who haven't tried them yet, give her a call to place an order (0917-8453800), so you'll know what the fuss is all about.
Last Friday I was invited for a sneak preview, to the store's blessing so I went. Ohh the store is so adorable! It's so pretty and pink, dainty and sweet, and just so delightful. The walls are covered in pink and white striped wallpaper and the floors are tiled in a very retro black and white checkered pattern and the entire shop is bathed in a soft warm glow. It reminded me somewhat of those Parisian patisseries that serve tartes and tartines that look too cute to eat. What caught my eye was the unique vintage refrigerator which lends a 1950's diner feel to the place. I have a thing for vintage appliances.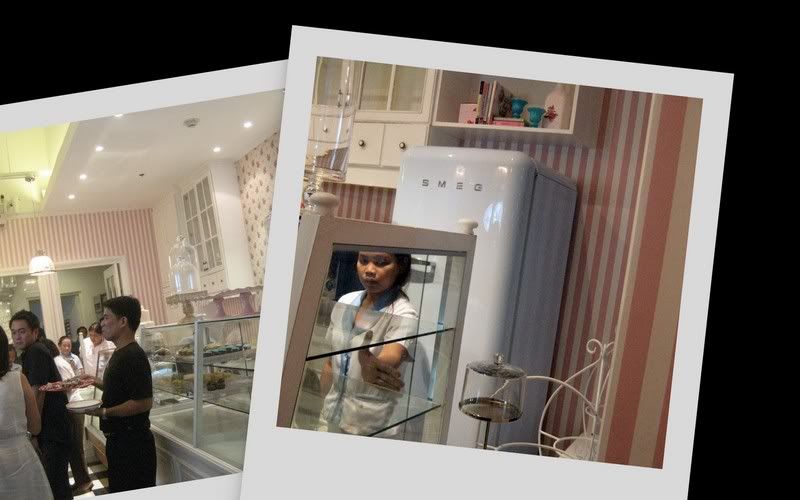 Waitresses brought out endless trays of mini cupcakes. I got to try some of the new flavors, and now have new favorites: the berries and cream which still had that fresh-out-of-the-oven warmth to it, and the hazelnut mousse cup (not sure if that's the right name for it) to name a few.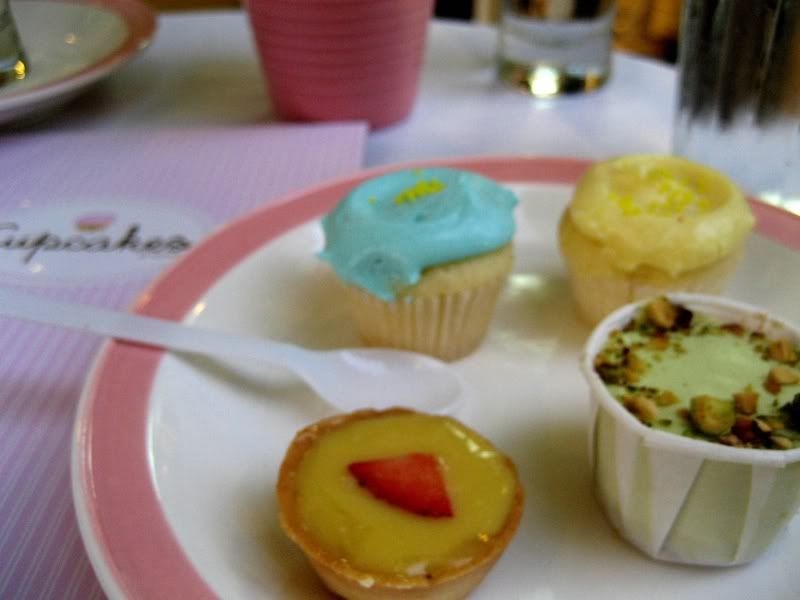 So guys, you don't have to wait much longer. Cupcakes by Sonja will be opening it's doors to the public very very soon! I will keep you posted. :)
UPDATE:
Sonja's Cupcakes will be opening to the public while on a dry-run on Thursday, Sept. 21 at 3pm!