yearning
for it. I missed some opportunities in the recent weeks because of prior arragements that kept me in Manila. But this time when my cousin invited me for a weekend at their beach house in
Punta Fuego
, I jumped at the chance. I needed the open space and the fresh air. I was due for some of that zen that only being by the ocean can give you.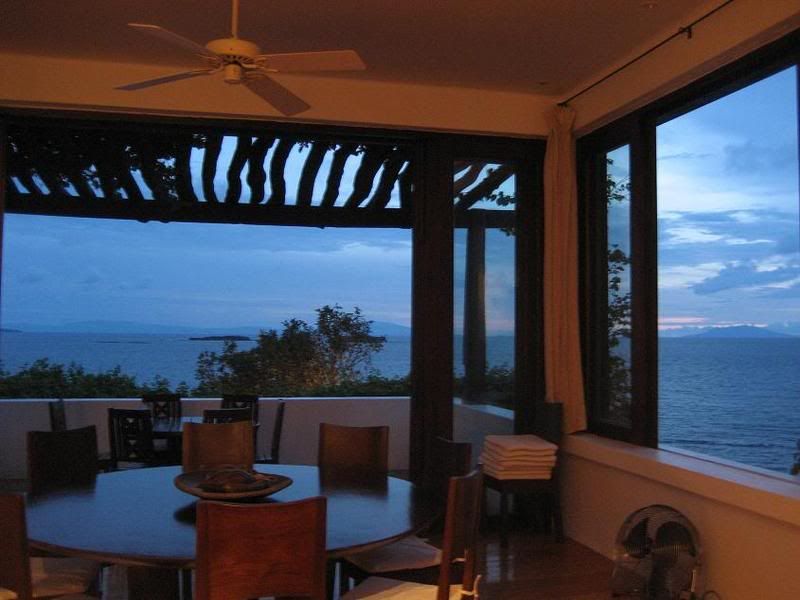 It was a very nice and relaxing weekend. The weather was pleasant, not too hot and with some occasional rain showers. My sister and her clan of five were with us as well. I love being with them at the beach because we get to spend a lot of quality time together. One of my favorite things in the world is lying beside them when they wake up in the mornings or after a nap. I think this is when they are their sweetest and cuddliest!
We left late Friday night and arrived way past midnight. After helping unload and unpack, I prepared the
Cookies n Cream dessert
for the next day, giving it time to set in the fridge overnight. All it is is chocolate chip cookies quickly dipped in some sherry, then dunked in a cream and sugar mixture, and arranged on a pyrex topped with the remaining cream. It's as good as it is easy to make.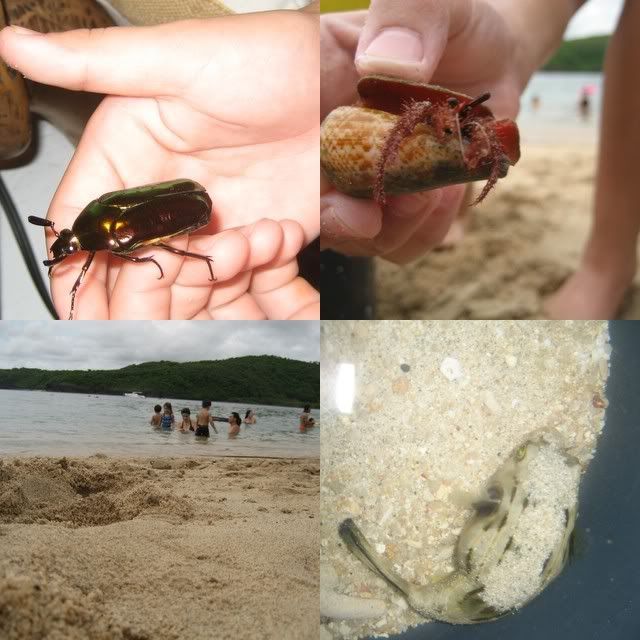 On Saturday, we took the kids down to the main beach to expel some energy in the water and on the beach. They caught some hermit crabs and puffer fish (pictures above) which they set free soon after. When we got home, we prepared
merienda
(afternoon snack) for the kids, and cocktails for the adults. I made some
Nut-glazed Brie
which went really well with wine.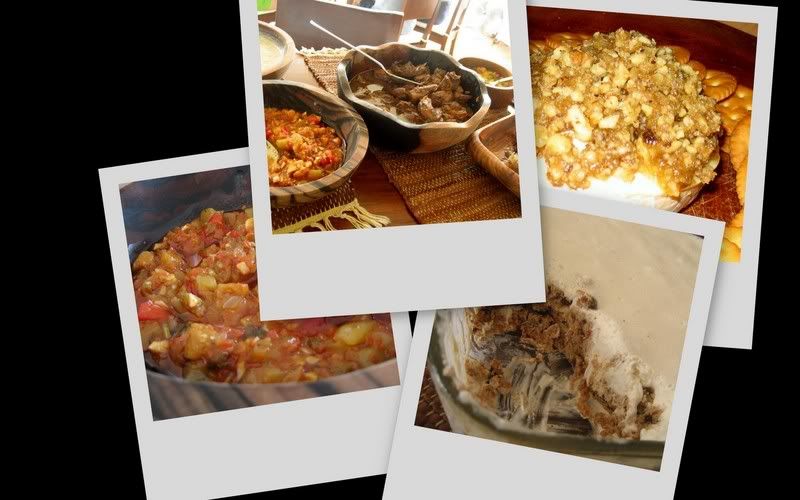 Clockwise from top left: One of our lunch spreads which consisted of adobo, ratatouille,
beef tapa, mango salsa and creamy mushroom sauce for pasta; the nut-glazed brie,
cookies and cream dessert, the yummy ratatouille up close.
It was the most lazy weekend. We did most of the usual stuff but this time skipped all the rigorous activities. There were no volleyball games, no snorkling, no boating, no racing around in the golf cart, no kayaking, not even pingpong competitions. Just pure R & R. We did some reading, eating, chatting, watching dvd, and a whole lot of nothing. It was great!
We continued to do a whole lot of nothing on Sunday morning too before we left to have lunch in
Bag of Beans
in Tagaytay. Anton of
Our Awesome Planet
recently did a pretty thorough review of this restaurant
here
. This is a really nice place to bring your family. The kids enjoyed running around the garden, searching for tadpoles, watching the birds and butterflies, and of course we all enjoyed our food. I had the omelette which was
huge
.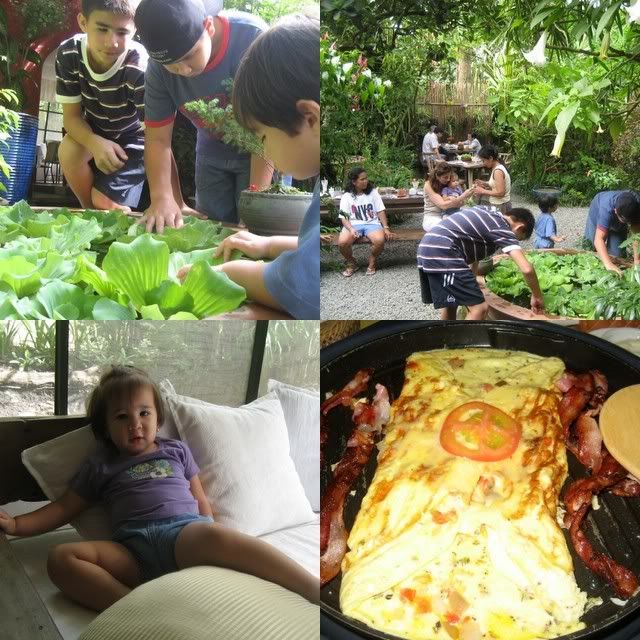 Bag of Beans, Tagaytay